Here are a few of my all-time favorite picture books, middle school reads and young adult chapter books. I would love if you too would also share some children's books that you consider your favorites!!
Picture books
Honey, Honey Lion by Jan Brett-This is an African tale about the honeybird's trick that he plays badger. Jan Brett has a wonderful website that includes coloring sheets and much more. Check it out at www.janbrett.com
The Napping House by Don and Audrey Wood-This sing songy story is about a young boy who lives in a napping house where everyone is sleeping.
Mufaro's Beautiful Daughters by John Steptoe-This is a beautiful African tale about two sisters and their journey to the prince.
Library Lion by Michelle Knudsen-When a lion enters the New York City public library fun ensues!
Moses: When Harriet Tubman led her People to Freedom by Carole Boston Weatherford-This is the true story of Harriet Tubman the influencial leader of the Underground Railroad. Little readers will enjoy this story and also be learning about an important part of American history.
Doorknob Rabbit and the Carnival of Bugs by Serwacki-This is a fun book about a rabbit named Doorknob who is suddenly visited by a carnival of bugs!
Middle School books
Where the Sidewalk Ends by Shel Silverstein-This is a fun book comprised of witty and clever poems that will make anyone smile.
The Wizard of Oz by Frank L. Baum-Join Dorothy, the Tinman, the Lion and the Scarecrow on their adventures down the yellow brick road and into the land of Oz.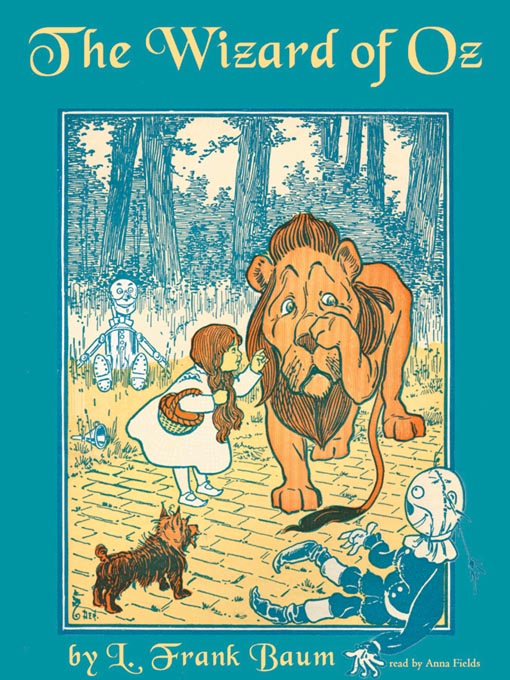 Alice in Wonderland by Lewis Carroll-Follow Alice's adventures down the rabbit hole. This is one of my favorite fantasy books for children.
The Watsons Go to Birmingham-1963 by Christopher Paul Curtis-Ten year old Kenny and his family experience an interesting and at times tragic vacation when they head South to visit their grandmother in Alabama.
Ramona the Pest by Beverly Cleary-Join in on the adventures of the fun loving little girl named Ramona.
Young Adult books
Hoot by Carol Hiaasen-A young boy tries to save a rare species of owls before their habitat is destroyed.
Holes by Louis Sachar-This is an hilarious story about one boy's adventures at a jeuvenile detention facility. This book was recently turned into a movie.
Rules by Cynthia Lord-A young girl tells what it is like to live with her brother who has autism while also befriending a deaf boy.
Pictures of Hollis Woods by Patricia Rielly Giff-This is the story of a foster child named Hollis who discovers the meaning of love and family.
Al Capone does my shirts by Gennifer Choldenko-This is the story of two young kids who live on the island of Alkatraz. At the time Al Capone is also on the island in a prison facility. This book is the perfect blend of comedy and adventure. I love it!